Featured
Featured
Featured
Before its move to the Lone Star state, Toyota has released its first Western-style pickup truck, the 2014 Toyota Tundra 1794 edition. Toyota built its Tundra factory on what used to be a ranch in San Antonio, and the new truck...
Read This Article>

For the majority of people out there, washing your car is about as fun as making your bed. It's an innocuous task, and one that is rarely ever looked on with excitement. Given all the modern breakthroughs in science and technology, it's...
Read This Article>

Toyota has regained its title as the world's most valuable car brand. Toyota has held this top spot seven out of the last nine years. Toyota has increased its value by 21 percent from last year, for a total brand value of $29.6 billion. This...
Read This Article>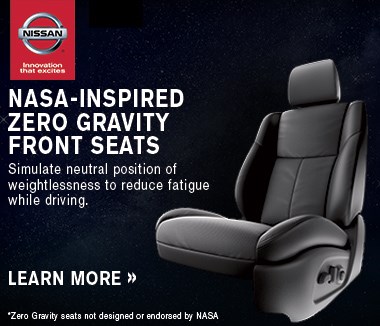 Auto Reviews
Auto Reviews
Auto Reviews

Engineers thrive on competition. Whether it's on the racetrack or in the marketplace, competition drives engineers to create faster and better cars. And competition has certainly done wonders for the 2014 Nissan Altima. The midsize family sedan...
Read This Article>
Articles
Articles
Articles

Learn more about the effects of air conditioning on your fuel consumption
With the cost of fuel generally on the rise, savvy car drivers are always on the lookout for ways to improve gas mileage. There are many different factors that can influence your fuel efficiency. The car you drive certainly makes a big difference,...
Read This Article>
Kickstarter is a crowdfunding website where you can promote and raise funds for your creative project. Here's how it works.
Read This Article>
Subscribe Now
Sign up today to receive your monthly newsletter.
Special Offers
Special Offers
Special Offers
Takeru Kobayashi once ate 14 Twinkies in a minute. You'd be wise not to bring him to your next picnic. You would, however, be wise to bring these five cool things. A picnic basket. You could bring a plastic or reusable shopping bag or something...
Read This Article>

Great locations to see an amazing sunset
Few things are more awe-inspiring and romantic than a spectacular sunset. At the end of a glorious day, there is something...
Read This Article>
Location
Location
Location
Driving Directions
Sales Dept. Hours
Mon-Fri: 8:30am-8:00pm
Sat: 8:30am-7:00pm
Sun: Closed
Service Dept. Hours
Mon-Fri: 7:30am-6:00pm
Sat: 8:00am-4:00pm
Sun: Closed