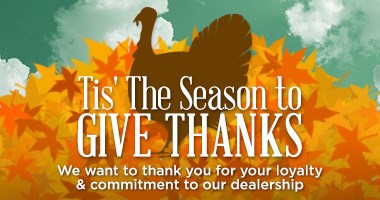 Toyota Invests $28 Million in Ann Arbor Powertrain Expansion
Toyota has always been a company that capitalizes on its investments, so we are excited to see what a $28 million investment in Toyota powertrain technology will do. The Toyota Technical Center (TTC), a branch of Toyota Motor Engineering &...
Available now at Gray-Daniels Toyota
Toyota is a brand well known for its incredibly high-quality vehicles. From the Corolla to the Camry, an impressively large percentage of Toyota vehicles are still on the road. The 4Runner is no different, with 90% of models sold in the last 10...
Trade in your Corolla or Tundra for a new redesigned 2014 model today

You probably knew your Toyota would pay off in the long run when you bought it, but did you know it could save you money on your next purchase? It's the holiday season, and our team at Gray-Daniels Toyota would like to give back to our loyal...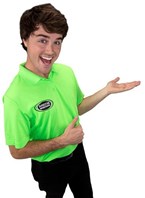 Hey there! You've surely noticed the weather is getting colder, and you've made some changes, right? You've started wearing jackets, the flip-flops are packed up for the winter, and A/C has been replaced with heat. But what about...


Toyota's Highlander is the manufacturer's best-selling SUV. Indeed, to many drivers, the Highlander is the only SUV that they would consider buying. The Highlander first appeared in 2000 and, 13 years later, a third, all-new body shape was revealed...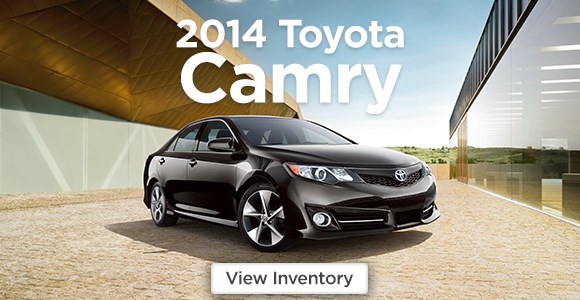 Finding trouble with your car early can help you avoid an unwelcome repair bill. The color of your car's exhaust can be a useful means of health checking what is happening elsewhere on the vehicle.
There are many ways to extract more power from an engine, and by improving efficiency they can also boost gas mileage. However, a driver who takes advantage of that extra horsepower should expect to see worse fuel consumption.
Compromise a little on how foods are prepared and keep a sharp eye on portion control, and you can enjoy a typical traditional Thanksgiving dinner with all the trimmings without remorse or guilt.
Every year on the Friday after Thanksgiving, swarms of Americans hit the stores in search of great bargains. Known as Black Friday, this major shopping event commonly helps retailers who are stuck in "red ink" get back "into the...
2013 Toyota Tacoma
ePrice: $29,976
Includes: set front and rear wheel caster, cambar and toe-in on applicable vehicles, adjust for proper thrust and centerline angles, inspect steering linkage and shocks and check tire pressure and wear

Valid only at Gray-Daniels Toyota. Installation of cam eccentric bolts extra.

Additional tax, shop supplies and hazardous waste fees not included. Coupon must be presented at time of write-up.

One coupon per customer, per visit. Not valid with any other offer, promotion or special.

Not to be used to reduce outstanding debt. No cash value. Not retroactive.

See your Service Advisor for details. Void where prohibited by law.
Driving Directions
Sales Dept. Hours
Mon-Fri: 8:30am-8:00pm
Sat: 8:30am-7:00pm
Sun: Closed
Service Dept. Hours
Mon-Fri: 7:30am-6:00pm
Sat: 8:00am-4:00pm
Sun: Closed