Featured
Featured
Featured

Remember how excited you were to get behind the wheel for the very first time? With the complete redesign of the 2015 Yaris, its exciting new attitude will make daily driving fun again.
Read This Article>

Don't miss its bold new design and innovative XSE trim
As the best-selling vehicle in the country for 12 years running, there is no denying the Toyota Camry is a one-of-a-kind sedan. Our team at Gray-Daniels Toyota predicts that it is going to stay at the head of the pack, especially with its exciting new redesign for 2015.
Read This Article>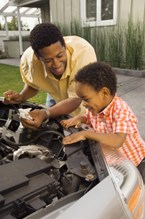 October is Fall Car Care Month, an annual event sponsored by the Car Care Council. During this month, the council recommends drivers make sure their vehicles are prepared for changing temperatures with fall service.
Read This Article>

The FT-1 concept is a living, breathing example of metal and magic rolled into one cohesive, lip-smattering mold, and if this is indeed the north star by which Toyota will guide its future designs, the future looks incredibly bright for Toyota fans.
Read This Article>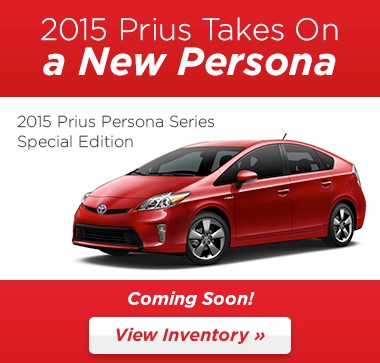 Auto Reviews
Auto Reviews
Auto Reviews

As the smallest and least expensive model in Toyota's hybrid family, the 2014 Prius c proves that miserly fuel economy can be had at an incredibly attractive price.
Read This Article>
Articles
Articles
Articles
A simple explanation of the relationship between your tires and your fuel economy
When you think of all the things that affect how much fuel your car uses, your tires may not sit at the top of the list. Most drivers assume that the way they drive has the biggest impact on fuel efficiency, but there are all sorts of variables that...
Read This Article>

Any questions? Ask your mechanic.
If you were to make a list of 100 things you wanted to do today, there's a good chance that "take your car in for a service appointment" is not on it. But why not? There's no need to waste time.
Read This Article>
Subscribe Now
Sign up today to receive your monthly newsletter.
Special Offers
Special Offers
Special Offers
Car Battery Service Special
$99.99
Get Coupon>
Expires Oct 31, 2014

Are you tired of the same old die-hard fall recipes that come around every year? There are ways to indulge in the tastes of the season without making the same pie over and over again.
Read This Article>
Show everyone this Halloween that two costumes are better than one
References to famous pairs from movies, TV, fairytales, and other sources always work, as long as they're fairly recognizable. Fantasy couples are often better material than real-life couples simply because they're already exaggerated...
Read This Article>
Location
Location
Location
Driving Directions
Sales Dept. Hours
Mon-Fri: 8:30am-8:00pm
Sat: 8:30am-7:00pm
Sun: Closed
Service Dept. Hours
Mon-Fri: 7:30am-6:00pm
Sat: 8:00am-4:00pm
Sun: Closed